Blue Dart ranked No. 1 amongst Best Multinational Workplaces in Asia 2019
Blue Dart has been conferred with the recognition for the third consecutive year
The ranking is part of a study by Great Place to Work - Asia's Best Workplaces - 2019
Blue Dart, India's leading logistics services provider and part of Deutsche Post DHL (DPDHL) Group has been ranked as No. 1 amongst the 25 Best Multinational Workplaces in Asia - 2019 by Great Place to Work® Institute, Asia. Blue Dart along with the DHL Group was recognised and featured in the list for the third year in a row.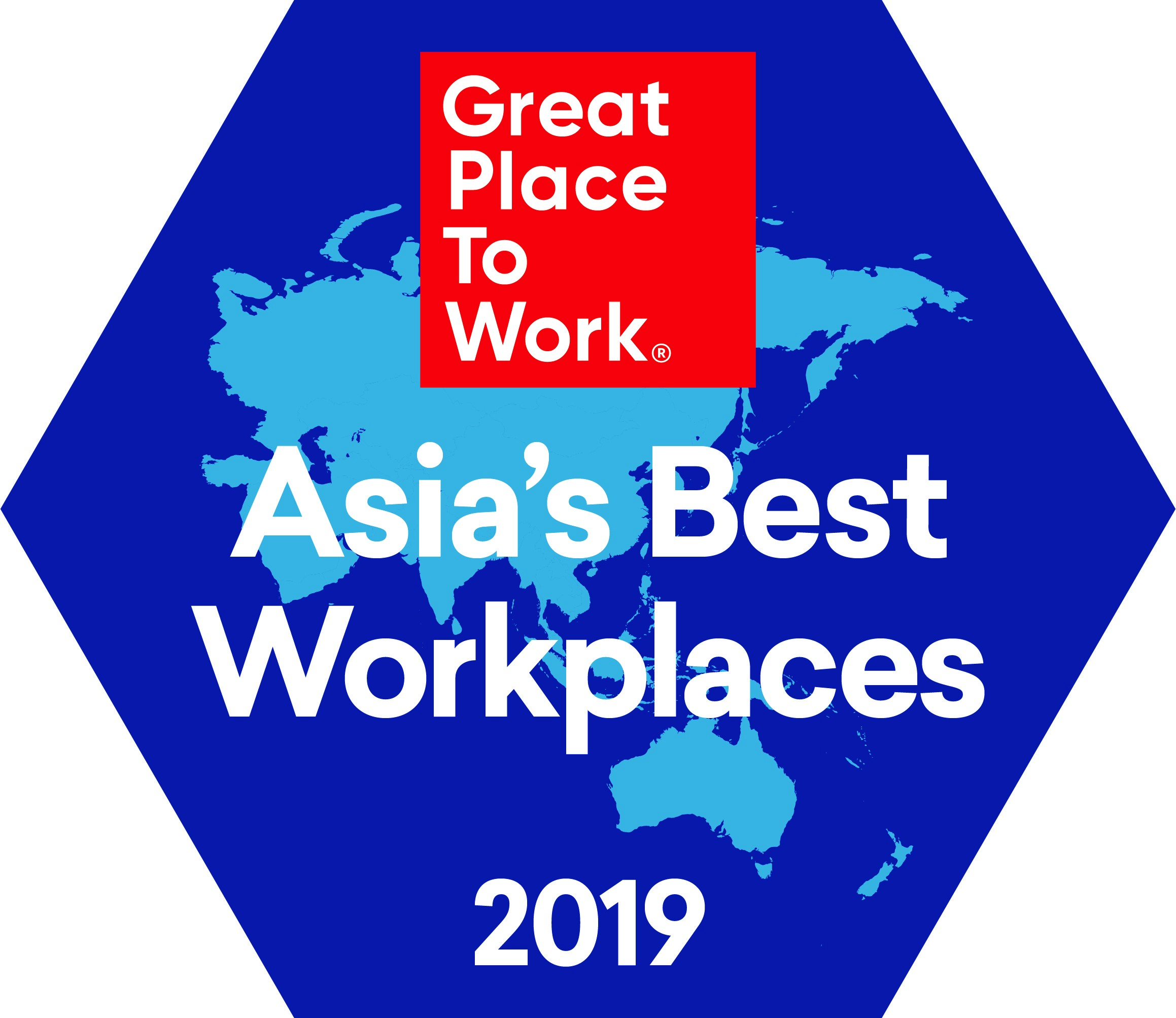 Commenting on the prestigious recognition, Balfour Manuel, Chief Executive Officer, Blue Dart said, "It is a moment of pride for us to be recognized among the Best Multinational Workplaces in Asia 2019 for the third consecutive year. Our success is attributed to our team of Blue Darters, their sheer dedication and passion has helped make Blue Dart a great brand and remain a leader in the express logistics industry. Our focus has always been on our people and intensifying our position as a Employer of Choice. This prestigious ranking by Great Place to Work is a 'Gold Standard' and a prominent recognition for us."
As part of the study, Great Place to Work® identified the top organizations that have successfully created high-trust, high-performing cultures in the Asia and Middle East regions. This is an annual list that recognizes companies in three categories: Small & Medium Organizations (20-500); Large Organizations (501+); and Multinational Organizations. The list of winners is arrived at by considering organizations that were recognized in one or more of our national Best Workplaces lists in Great Place to Work® chartered countries in the Region (Greater China, India, Japan, South Korea, Kingdom of Saudi Arabia, Singapore, Sri Lanka and United Arab Emirates). More than 1200 organizations were eligible to be considered for these honours this year.
More than 1,200 organizations participated in the survey process. The companies that make up the 2019 Best Workplaces in Asia list outshined the rest in their commitment to caring for their employees and providing environments where they can thrive.
About Blue Dart:
Blue Dart Express Ltd., South Asia's premier express air and integrated transportation & distribution company, offers secure and reliable delivery of consignments to over 35,000 locations in India. As part of Deutsche Post DHL Group's DHL eCommerce Solutions division, Blue Dart accesses the largest and most comprehensive express and logistics network worldwide, covering over 220 countries and territories, and offers an entire spectrum of distribution services including air express, freight forwarding, supply chain solutions, customs clearance etc.
The Blue Dart team drives market leadership through its motivated people, dedicated air and ground capacity, cutting-edge technology, wide range of innovative, vertical specific products and value-added services to deliver unmatched standards of service quality to its customers. Blue Dart's market leadership is further validated by its position as the nation's most innovative and awarded express logistics company for exhibiting reliability, superior brand experience and sustainability which include recognition as one of 'India's Best Companies to Work For' by The Great Place to Work® Institute, India, ranked amongst 'Best Multinational Workplaces in Asia' by The Great Place to Work® Institute, Asia, named amongst the 'Top 25 Best Employers in India 2016' by AON Hewitt, voted a 'Superbrand' for the 11th time in a row and 'Reader's Digest Most Trusted Brand' for the 11th time in a row, listed as one of Fortune 500's 'India's Largest Corporations' and Forbes 'India's Super 50 Companies' to name a few.
Blue Dart fulfils its social responsibility of climate protection (GoGreen), disaster management (GoHelp) and education (GoTeach) through programs.
For further information contact :
Dated : 12th April 2019